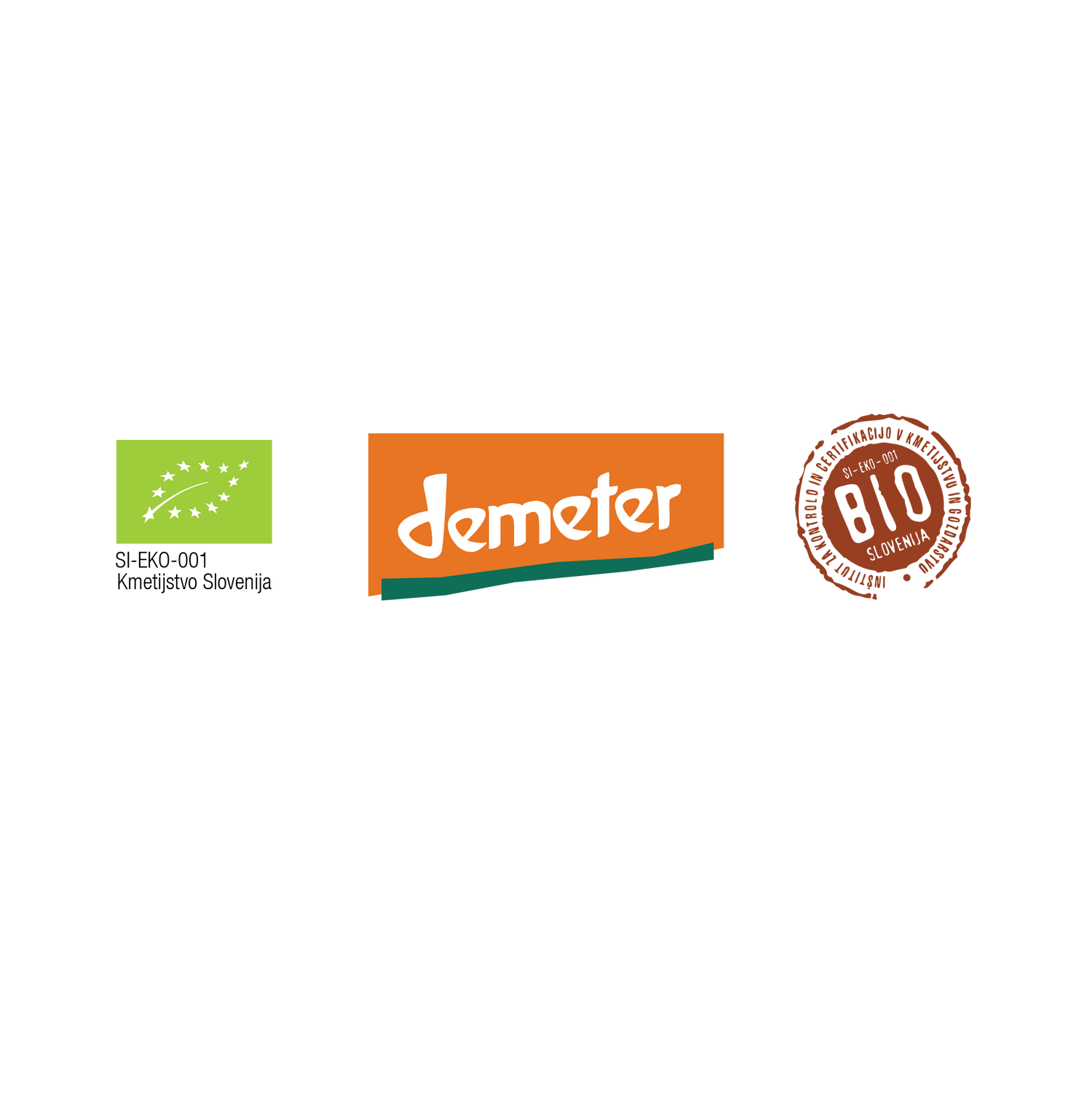 Certified biodynamic production
In our vineyards, we work with nature and BD preparations to revitalise the soil and give back to the vineyard with prepared compost for what it gives us each year at harvest. In our cellar, however, every effort is made to preserve the quality of the grapes produced in our wines as much as possible, without any oenological treatments or interventions.

We have been under organic control since 2012.

Since the 2021 harvest, we have also been Demeter certified.
Certificates